We can become rich...!
overweging_preek - zaterdag, 5 november 2022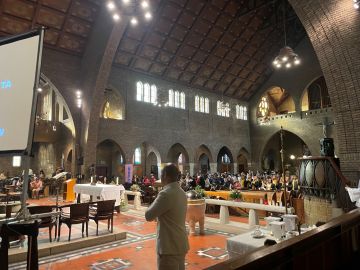 El Shaddai celebrated its 27
th
anniversary on the 5
th
of november in Vredeskerk (Our Lady Queen of Peace). For the first time after Covid everything looked "normal", like before the pandemic. Guests from abroad and from the Netherlands were present to join in the celebration. The Massreadings touched an important topic, especially for our times: What is the impact of (Lack of) money and wealth?